I gotta be honest, I don't host a lot of overnight guests!!!! BUT, I love having an extra room to play with!
Last weekend, I added curtain rods, sheer & dainty balloon shades, and 4 wall vases that I bought from Pottery Barn almost 5 years ago! (I just haven't had a good place to put them!)
Here is the look at breakdown of price & links for you to buy if you want!
Before: Without wall vases & curtains & painted furniture: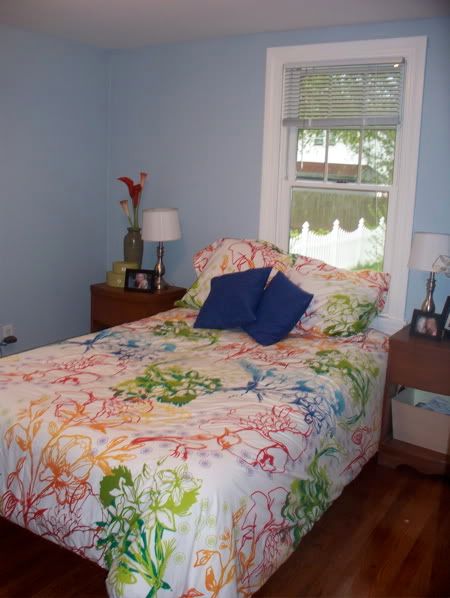 After!
Target's Shabby Chic® Balloon Shade
:
2 @ $24.99 each
Target's Room Essential's Square Rods in brushed chrome: 2 @ 13.97 each
Pottery Barn Wall Vases: 2 sets (2 in each set) at $20.00/set

=$117.00 total!